Increase Sales With Customily – The Best App For Ecommerce Personalization.
Tóm tắt nhanh:
We all know that Q4 is the most important quarter of the year if you are in the e-commerce business. The holiday season is a critical time. This 2023, Q4 online sales in the United States only are expected to reach $1 trillion. A cute little number, isn't it? But how can you make the […]
Trong nền kinh tế thị trường với sức ép cạnh tranh hết sức khốc liệt, việc doanh nghiệp tạo được thương hiệu và có chỗ đứng trên thị trường là yêu cầu cấp thiết vì thế người seller không chỉ đơn giản là mở rộng thị trường mới mà còn phải đem đến trải nghiệm mua hàng vượt trội hơn.
Đồng thời, nhu cầu cá nhân hoá ngày càng tăng, khách hàng luôn muốn trở nên nổi bật, và sẽ tìm kiếm những sản phẩm mang lại tính độc quyền. Vì thế cửa hàng nên tối ưu tính năng cá nhân hóa để tăng tỉ lệ chốt đơn, tăng mức độ tương tác và tăng sự trải nghiệm mua sắm.
Customily - một trong những công cụ cá nhân hóa sản phẩm mà chắc chắn bạn không thể bỏ lỡ để mang lại cho khách hàng của bạn một trải nghiệm vượt trội.
Customily là một ứng dụng để cá nhân hóa sản phẩm. Ứng dụng này có thể tích hợp với tất cả các nền tảng thương mại điện tử và cho phép khách hàng sáng tạo và thiết kế sản phẩm của riêng họ và quản lý dữ liệu đồng bộ với nhà cung cấp in (fulfillment) chuyên nghiệp.
Customily được phát triển từ chính việc lắng nghe, và không ngừng tạo ra những giải pháp cho những khó khăn của anh em sellers hỗ trợ việc kinh doanh hiệu quả và thuận lợi hơn.
Sau đây là những thế mạnh mà Customily muốn chia sẻ cho anh em sellers:
TỐI ƯU hóa Dashboard hiệu quả nhất. Hiểu rõ dữ liệu là cốt lõi của vận hành quản lý tự động nên Customily đã tạo nên một Dashboard toàn diện với đầy đủ tính năng và dễ dàng sử dụng. Với Customily, khách hàng có thể tạo template, các option set (như personalized text, upload hình ảnh, tùy chỉnh artwork…) Và đặc biệt, tính năng "live preview" cho phép khách hàng xem được thành quả design của họ, từ đó họ có thể dễ dàng tùy chỉnh đến khi hài lòng nhất.
TRẢI NGHIỆM thế giới sáng tạo Mockups mang tính cá nhân hóa: Customily cung cấp cho sellers thư viện mock-up từ sản phẩm đến các mẫu thiết kế và Cliparts MIỄN PHÍ. Ngoài ra, Seller có thể dùng chính mockup riêng biệt của mình để render hình ảnh sản phẩm ngay trên hệ thống không tốn nhiều công sức, thời gian.
Tạo và listing sản phẩm lên đa Marketplaces NHANH CHÓNG: Với các bước đơn giản để tạo và quản lý sản phẩm, việc listing lên các marketplace cũng không kém phần nhanh chóng. Chỉ với một vài thao tác đơn giản, seller có thể publish sản phẩm trong tíc tắc.
Customization options: The app should offer a wide range of customization options so that you can create unique and personalized products. This will help you stand out from your competitors and attract more customers.
TÍCH HỢP với nhiều Suppliers uy tín: Hiện tại, Customily đang tích hợp với 8 Suppliers nhằm mang lại sự đa dạng trong lựa chọn cho seller khi Fulfill orders: Gearment, CustomCat, ShineOn, Printify, Gelato, Casestry, Catalyst and Printiful. Với mong muốn đưa đến cho seller những giá trị tốt nhất.
TÍCH HỢP đa Marketplaces như Etsy, Shopify, BigCommerce, Woocommerce, Magento, Walmart…
CHĂM SÓC KHÁCH HÀNG CHUYÊN NGHIỆP với Team hỗ trợ nhiệt tâm, năng động, chuyên môn tốt: Đội ngũ hỗ trợ nhiệt tình và năng động sẽ luôn bên seller từ những bước đầu, thiết kế sản phẩm đến việc bán hàng, và tận tình hướng dẫn sử dụng các chức năng. Ngoài ra, khi có các yêu cầu về đơn hàng như chất lượng sản phẩm hay vấn đề vận chuyển, seller sẽ được hỗ trợ tận tình để được giải quyết hợp lý và đảm bảo quyền lợi.
Also, you should consider pricing plans, free trials, and technical support to make sure you choose a complete service at an affordable price.
With the right app, any product can be personalized 💫
From apparel to home decor to even cars! Here are some examples of the most popular customized products you can sell: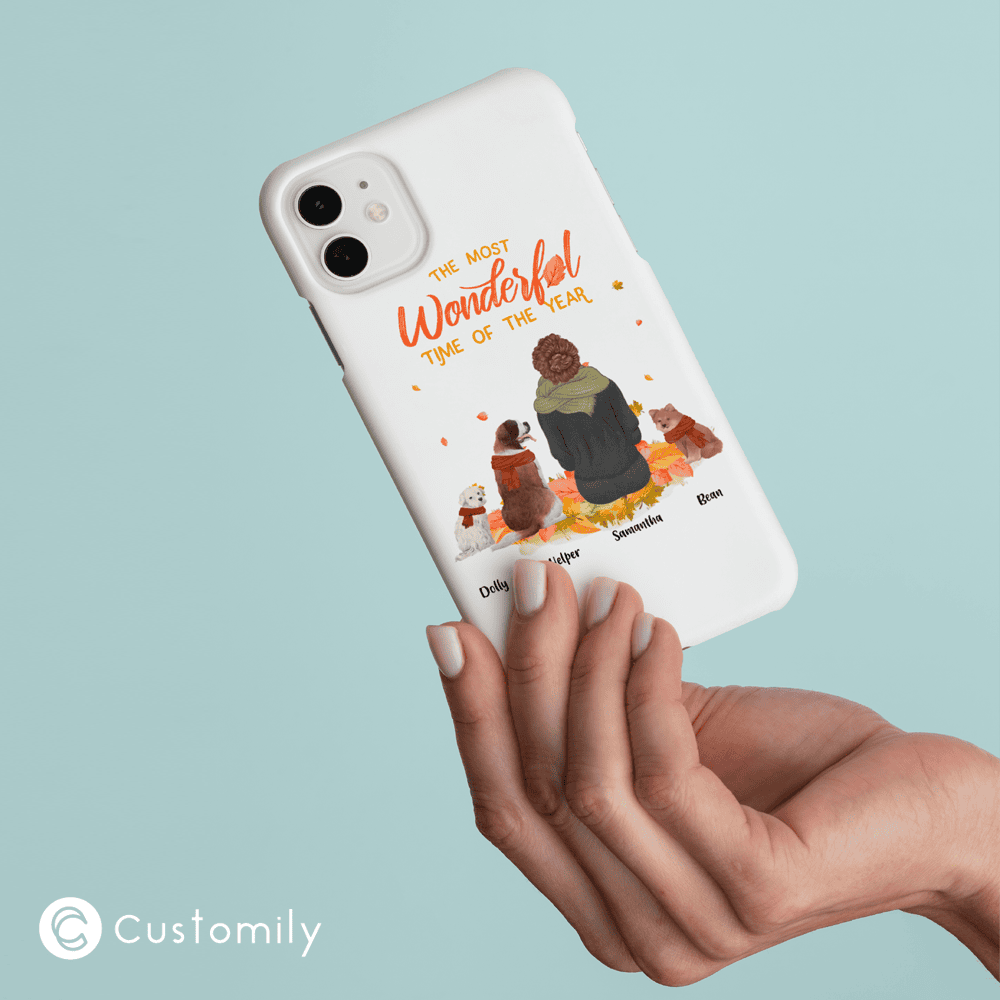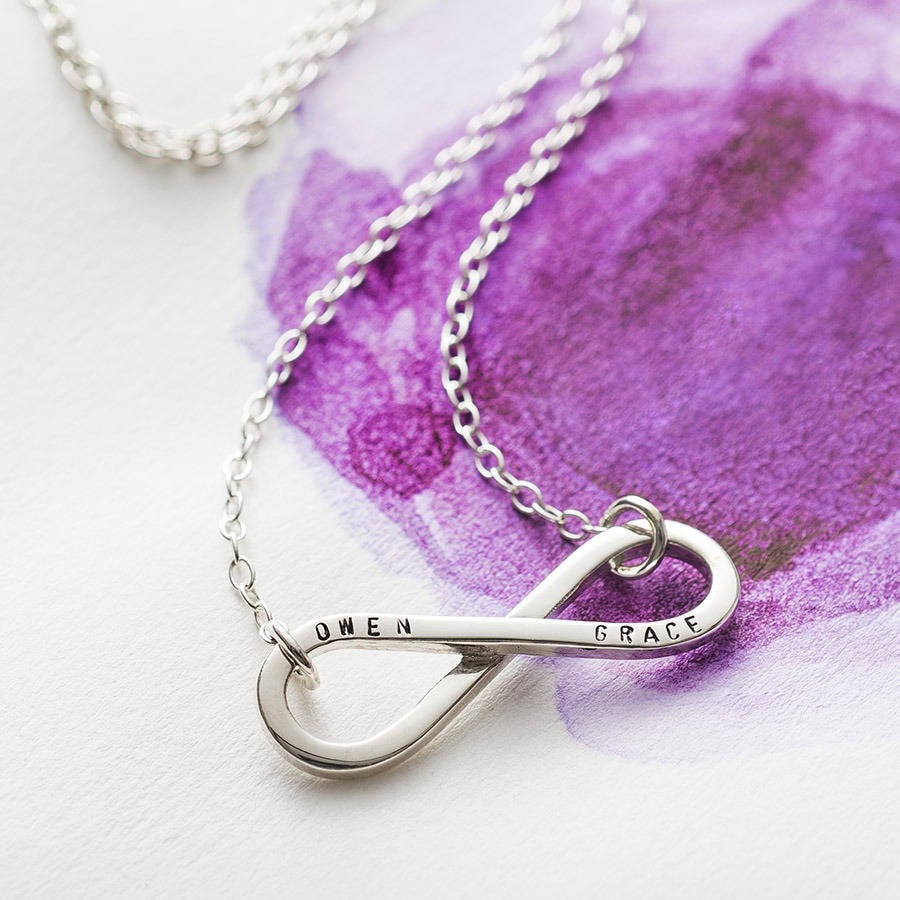 So, why Customily?
When it comes to product personalization, Customily stands out from the crowd. They are pioneers in launching customization solutions and are constantly updating and adding new features to revolutionize the e-commerce world.
With over 130 5-star reviews and a 4.9 rating, Customily is one of the highest-rated apps on Shopify. But make no mistake, Customily works with all e-commerce platforms, making it easy for multi-store owners to integrate their businesses quickly.
Easy integration with other services: If you work with one or more pod providers, such as Printify or Shine On, you will be able to connect them with Customily very easily. Plus, the support team will be there to guide you if you need it.
Usability: An intuitive platform where you will constantly find new options and additions to improve your custom designs.
Access to libraries: Within the app you can find a countless amount of cliparts and ready-to-use designs, saving you the time of making them from scratch and being able to add them to your products. You will be able to see a lot of design categories, such as seasons of the year, family members, and special dates! Yes, like Halloween and Christmas, Q4 alert
Real-time live preview: Your clients will be able to see a live preview of their finished product before they make the purchase. This will boost your engagement with customers and greatly decrease returns, saving you time, money, and some headaches.
Outstanding support: A support team that knows each tool inside out and is always ready to guide you step by step. You will have the option to contact them both by email and by live chat within the app! In addition, they cover different time slots.
It's all about sharing: Do you have Shopify and Etsy stores? With Customily you can integrate all your assets into a single account and share them!
Constant training: The Customily team cares so much about you doing well that they host live sessions twice a week where they walk you through how they use each tool and create the best designs.
➕Plus, they offer a 9-day free trial! So, as soon as you install the app, you start being trained to get the most out of it before you even start paying. This is a big deal
A design suite with no limits – Create any kind of personalization with our design studio
If you're wondering what kind of tools you can find in Customily to transform your static products into personalized ones, here you can take a look at some of their most popular features:
Single line, multiline, and curved text. With automatic resizing, unlimited font and color options.
Image and vector upload: With these tools, you can let your customers upload images or vectors into the designs, and apply effects, masks, and filters. For example, you can allow your customers to automatically remove the background of the photos they upload!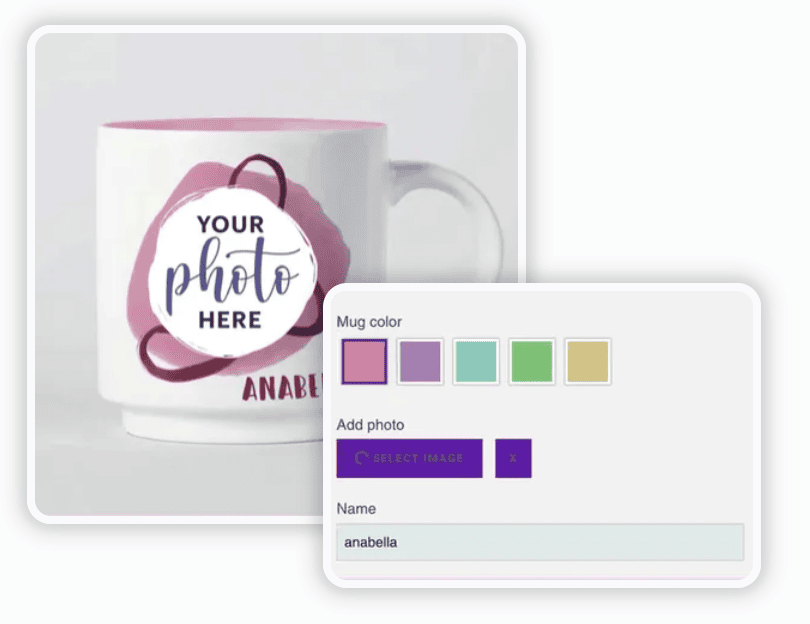 Image and vector upload: With these tools, you can let your customers upload images or vectors into the designs, and apply effects, masks, and filters. For example, you can allow your customers to automatically remove the background of the photos they upload!
Cartoonize and image filters: Apply cartoon, black and white, and sepia filters to customer uploaded photos automatically. Also, you can use a face-cutter tool to automatically crop the images your customers upload!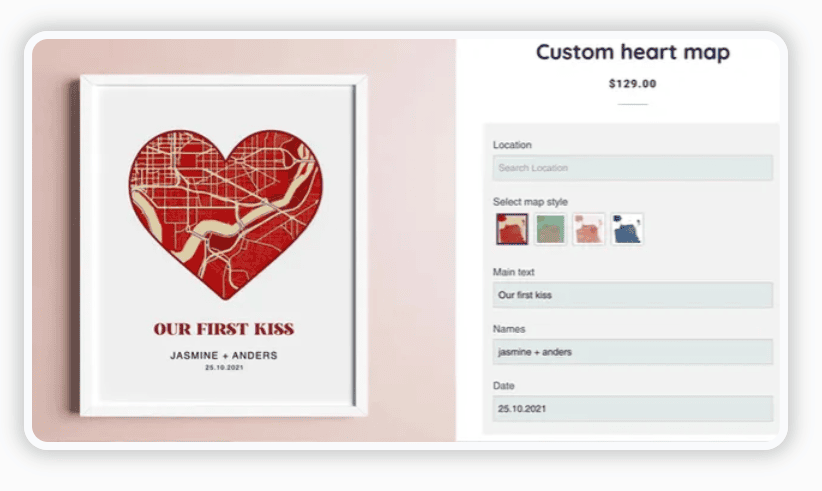 Map personalization: Choose any place in the world, and apply unique map styles. Street Maps and Star Maps are available.
Clipart and design options: You can upload your own clipart or, if you are using Customily, you can access a limitless number of clipart libraries FOR FREE!
PIC9
Not only that, but you can also find complete design collections ready to apply and sell in your store.
But why in Q4?
Well. To be honest, any day of the year is the right day to start using Customily
But if you're part of the e-commerce universe, you know that the biggest sales season of the year is upon us, and it can make all the difference to your business.
63% of global consumers say they want to receive personalized products and services.
Sure, this refers to much broader things, such as marketing campaigns, emails, customer service, etc. But the fact is that the more personalized your service is, the better you will do.
This is the time when customers are willing to spend more to get the perfect gift for their loved ones, and they are looking for something that identifies and represents them, something they will always remember.
Nothing engraves more in your mind and your heart than a gift thought and designed especially for you Unique and unrepeatable, just like you.
With the help of Customily, you will not only grow your sales and your business this holiday, but you will get to the heart of your customers. And you'll stay there all year long.
So don't wait any longer, and give it a try today! You will see the difference:
👉 Working with Shopify? Start your 9-day free trial here!
👉 More of an Etsy fan? Then access your 9-day free trial here!
👉 Working with another e-commerce platform? Don't you worry! Get a free demo here!
Want to know more about Customily: Customily Product Personalizer | Sell custom products online
Customily Official demo store: https://customily.myshopify.com
Follow us at : https://www.facebook.com/groups/customilyvietnam/