Things You Should Know To Sell On ShopBase
Quick Summary:
What is ShopBase? Founded in 2019, ShopBase is an eCommerce platform allowing everyone to build stores and sell online. The platform makes it easy to sell any product, manage inventory, as well as allows you to make secure payments and gain a profit from your business. The reason Shopbasee stands apart from other platforms is […]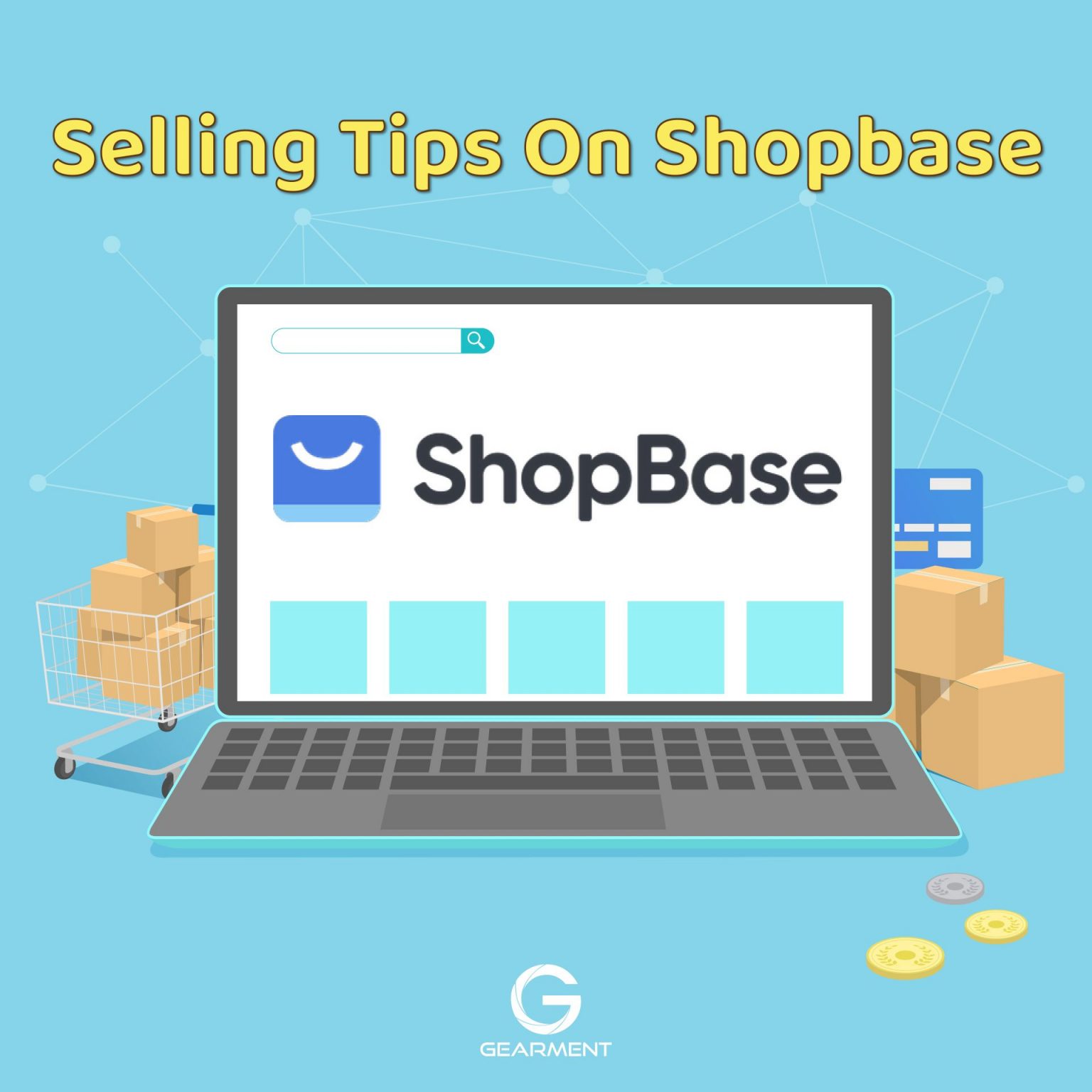 What is ShopBase?
Founded in 2019, ShopBase is an eCommerce platform allowing everyone to build stores and sell online. The platform makes it easy to sell any product, manage inventory, as well as allows you to make secure payments and gain a profit from your business.
The reason Shopbasee stands apart from other platforms is that the platform primarily focuses on print-on-demand, dropshipping, and white label. From zero, ShopBase initially reached over 20 thousand users with 138 nationalities, recorded 1.4 million orders with gross merchant volume – GMV reaching 86.5 million USD in 1 year. Above all, are the efforts that ShopBase has helped sellers when increasing the number of GMVs amid the Covid-19 outbreak to 2.4 times more than Christmas – the biggest sale of the year.
Why choose ShopBase?
ShopBase also owns and operates the following services and products:
PrintBase
Beeketing
ShopBase Fulfillment
ShopBase Payments
PrintHub
Impressive website:
ShopBase has more than 10 website templates available that allow you to create your own sales website with beautiful design, especially it's completely free.
You can customize the interface according to your taste because every theme comes with its own settings. There's also a preview feature that makes it easy to see any changes on your site before it's officially published.
Flexible and free app:
To best support its merchants, ShopBase gives users access to the apps in its app store for free. This is a very good benefit, while sellers from many other platforms have to spend a lot to use these applications. There are 10 applications provided by ShopBase, this is not too much compared to Shopify, but ShopBase is currently diversifying its app store with the desire to help sellers increase revenue performance more.
Although the number of applications is not massive, it is highly praised for its powerful best-selling application, Boost Upsell, which helps sellers increase average order value – AOV by many times. Revenue from Boost Upsell accounts for about 10% of total sales per shop on ShopBase.
Besides, another good app highly rated by sellers is Boost Convert, according to seller's data, the app has helped them increase the average conversion rate by 5% and increase the AOV by 1.5x. The app has multiple ways to urge your customers to place orders, such as countdown timer and social proof notification.
Preferential price:
Users can use ShopBase Payments to pay and get paid directly. It eliminates the hassle of not having to depend on a third party, and you can track your cash flow directly into your bank account.
It also helps your customers pay seamlessly. ShopBase Payments is free to install, with no set-up fees or monthly fees. You're only charged on each order made via ShopBase Payments, with the processing fee starting from 2% + $0.25 per transaction.
ShopBase Payments is currently available in certain countries only. However, there are plans to expand this type of payment in the future.
Steps to create a shop on ShopBase:
Step 1: Create an account.
Click here to create an account and fill in all the information. After you have access to the account you will get a custom store as said above, You don't need to spend time creating a dropshipping website manually like you always did before.
Step 2: Manage products to your story:
Add products to ShopBase along with a detailed product description and image of the product. If your product has many options such as size, color, you can install a combination of options.
You can also arrange products of the same type together into a collection for customers to easily find. There are 2 ways to create a collection, manually or automatically.
Step 3: Website customization:
In this step you will focus on website design, font selection, style, color,….
Step 4: Optimize your online store:
+ Show discount policies and countdown timers
+ Highlight the "Call to Action" (CTA) button
+ Optimize product description
+ Add trust badges
+ Optimize checkout page
+ Show product recommendation
+ Create a domain
Step 5: Set up payments:
There are several payment methods on ShopBase that you can stick with:
+ PayPal
+ Stripe
+ ShopBase payments
Step 6: Place a test order
Turn on preview mode to see if the website that customers will see and order is smooth, to experience the convenient ordering steps before the store officially opens.
Selling tips on ShopBase:
Product Information:
After adding products to your story, you need to provide all necessary information to the customer in the description such as: size, material, user manual, warranty, … Along with that, if you can set the shipping price right away when customers create orders, it will make it easier for customers to choose.
Optimize your store images:
You can add alt text to your ShopBase images with the following steps:
From your ShopBase admin site, click Products > All Products.
Search and select the product name that you want to edit.
On the product detail page, hover over a product image and click
ALT.
Add or edit your alt text in the Image alt text box and click Save.
3. Enable the Product Reviews App:
Product Reviews is a free built on ShopBase app. Adding product reviews builds trust of customers. Customers will learn about the item they want before buying, and good reviews will motivate them to buy from your store.
4. Optimize SEO for your store
Shopbase SEO is basically a process of improving the invisibility of your online store and product in search engines. SEO can be challenging especially since search engines are continuously changing the way consumers search. Here are some tips to effectively optimize SEO for your store:
A. Remove duplicate content from your ShopBase store
B. Create a unique page title and write meta descriptions for your pages
C. Optimize your store images
D. Link your products page from the home page
E. Set up canonical tag and domain canonicalization
F. Add your sitemap.xml to Google Search Console
G. Integrate Google Analytics
H. Build high-quality backlinks to your base store
J. Install the product review app
K. Configure the blog feature in your ShopBase platform
Shopbase is a fabulous starting point for entrepreneurs who want to build a store on an online store. Have you ever sold products via Shopbase? Try to learn about this eCommerce site, it can help you bring in a huge amount of revenue
Gearment for ShopBase
Integrate with the Gearment app if you are selling print on demand and want to power your ase store.