Discover Top 5 Instagram Features Perfect For Your Business
Quick Summary:
Jeff Bezos – Chief Executive Officer of Amazon said that the retail industry is more and more competitive and thriving than ever. Obviously, that brings benefits to customers, they have more choices and perks, lower prices, better customer service, and higher product quality. But, it is a challenge to retailers. Staying competitive in regards to […]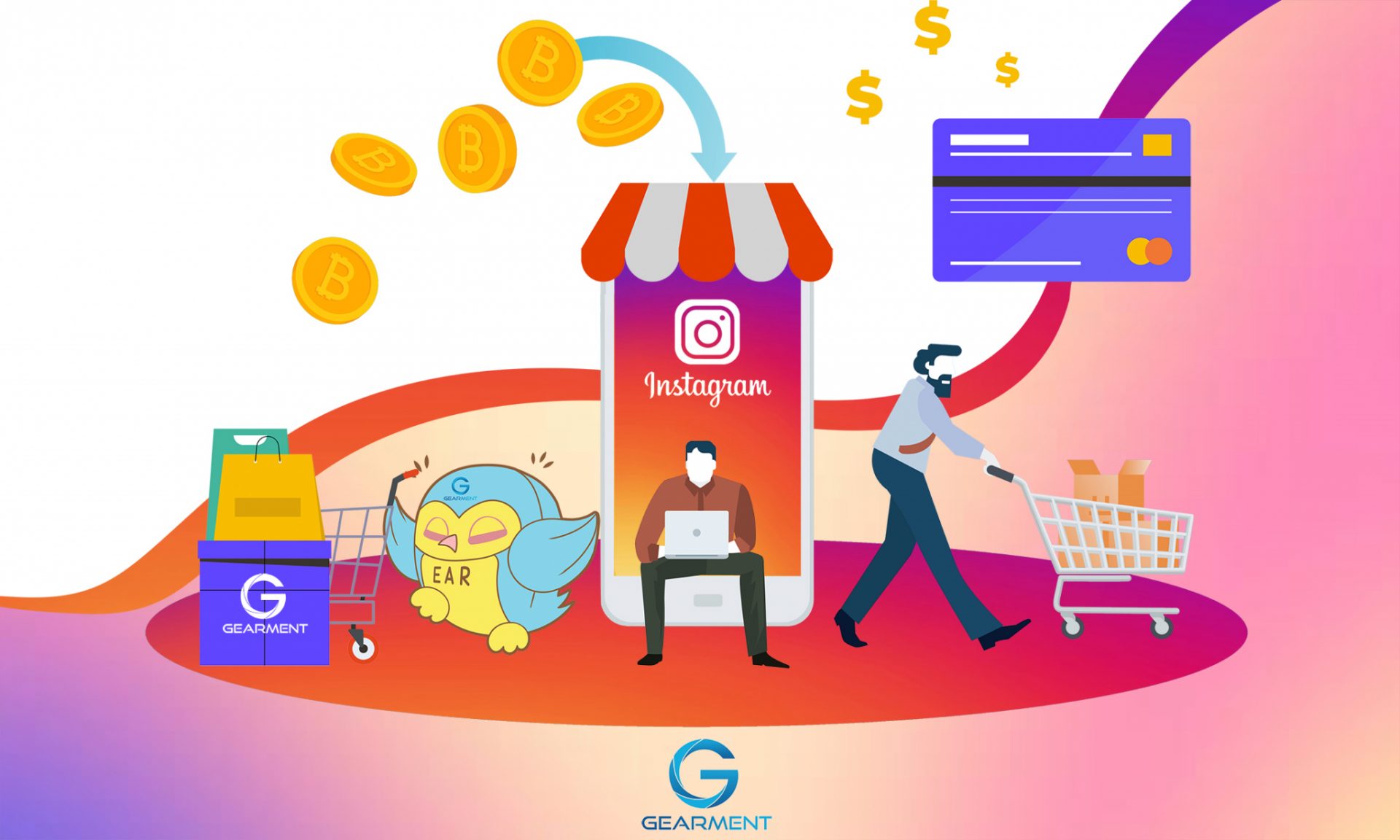 Jeff Bezos – Chief Executive Officer of Amazon said that the retail industry is more and more competitive and thriving than ever. Obviously, that brings benefits to customers, they have more choices and perks, lower prices, better customer service, and higher product quality. But, it is a challenge to retailers. Staying competitive in regards to price, product, and service quality is not enough. Today, as a retailer, you should find an effective way to approach customers everywhere and make your products and services more visible.
The multichannel approach or multichannel selling is exactly an appropriate solution for today's retailers. That is no longer just a buzzword, but it is a retail requirement today. Gone are the days when storing all of the merchandise in one place was an effective and profitable business way. Now, if you are a retailer, you should think of multi-channel selling. Apart from some of the big e-commerce platforms like Amazon, Etsy or eBay, social media platforms are also applicable choices for your online store, such as Instagram, where the brands can easily build brand image and connect with customers in a moment. 
Gearment believes that 5 Instagram features mentioned below can convert your business Instagram account into a stable source of orders and traffic.
Amid the Covid-19 crisis, Instagram updates brought us Instagram Shops, a native shopping experience to keep businesses going. Shops are an immersive full-screen storefront allowing businesses to build their brand story, drive customers to discover products, and make purchases seamlessly through the Instagram app or without leaving the app from shops with checkout. Instagram has created a new wave of social commerce that is an e-commerce trend you must know in 2021. 
At the time people spend less time outside, take advantage of Instagram Shops features to boost awareness and transactions by offering customers a seamless shopping experience is a business strategy of many brands, and you should do the same, especially in this complex climate. 
Source: Urbanoutfitters Instagram
Based on Bigcommerce, brands have reported experiencing a 20% increase in revenue together with a 1416% increase in traffic after implementing Shops on their Instagram account. Your customers are among the 1 billion monthly active accounts, no matter what type of business your business is, you should use the full ecosystem of Instagram Shops features to scale up your business.
In 2016, Instagram launched the Livestream feature, opening a new horizon, helping businesses advertise products and approach customers more easily on their platform. The strength of Instagram Live is that Instagram uses push-notifications to your followers whenever you are hosting live and your livestream will move to the front of followers' stories bar. In particular, the Livestream time will be unlimited and you can receive questions and comments from your audiences, which is a useful and valuable feature for increasing engagement.
Source: Instagram
Livestream is no longer a new marketing and business strategy, but amid the pandemic of Covid-19, most customers are more preferring shopping online than ever. Livestream once again becomes a hot trend that is extremely taking off on social media platforms. At the time when physical distance becomes a reality for people around the world, you can bring people together in the moment and create a strong connection between customers and your brands with Instagram Live.
Rare Beauty by Selena Gomez is a cosmetics brand with 2.5 million followers on Instagram hosting live makeup tutorials with Rare Beauty products and instructing mental health awareness. 
Source: Rare Beauty Instagram
Tip: To get more engagement for your Instagram Live as possible, you can tease your live stream in Instagram Stories (try using the countdown sticker in Stories) or post it on Feed before hosting live, then save and upload it to IGTV.
In response to an incredible growth of TikTok, Instagram has launched a new feature "Reels" allowing users to create, share and entertain short-form video content with its concept modelled after successful TikTok. Its popularity continuously increases as many Instagram influencers, big brands or even small businesses have joined to reach higher engagement from Instagram users. In fact, Instagram users can turn your potential followers, followers can turn your potential loyal customers. Thus, the retailers should use Instagram Reels as a marketing strategy to retain loyal customers and compel a new customer segmentation, especially to narrow the gap between the brand and customers.
Reels soon has shown its success through the viral effects it gets for brands and businesses. Even fashion giants such as Chanel, and Louis Vuitton still see Reel's commercial benefits and keep pushing the production of Reels.
Tip: By frequently posting Reels, the algorithm of Instagram will recognize and prioritize your content that will improve your account's visibility and engagement. However, this is not enough, be creative, entertaining and on trend, stay relevant and reach audiences in a discovery mindset will make your brand become a part of followers' life.
 louisvuitton on Instagram: #LVMenFW21 Tourist vs. Purist Music performance by @yasiinbey Music: @esgtheband – "UFO" (Courtesy of @fire_records) 
 

 

Xem bài viết này trên Instagram

 
Source: Louis Vuitton Reels with 10M views
Unlike Instagram Stories, it only allows sharing short videos which are less than 15 seconds and last within 24 hours. IGTV or Instagram TV is a platform integrated with Instagram that enables you to share videos from 15 seconds to 10 minutes for standard accounts or up to 60 minutes for verified accounts. IGTV gives your brand another place to be seen. Advertising, promoting products, and sharing brands' stories through videos is a marketing strategy that many brands are applying to build a long-term and sustainable relationship with potential customers as well as attract new customers.
Many ideas are helping you dip your toes in the IGTV pool, which of them is creating "series" on IGTV. Mejuri, a jewelry brand, for instance, hosted a weekly series on IGTV which is called Inbox Stories. Each episode is about the story behind the influencers' favorite jewelry
. 
Source: Mejuri Instagram
Tip: Creating attractive and creative IGTV videos is a great start, but a few other details, like hashtags, can improve your engagement and viewership. Start doing proper research first to figure out the most popular hashtags to increase your discoverability on Instagram. Additionally, you can post a short or a photo version of your IGTV video on your Instagram account and use the same hashtags used in the description of the IGTV video.
There were 500 million daily active users of Instagram Stories in the beginning of 2019. Video watch-time on Instagram is up 80 percent year-over-year, and the number of videos shared is up 4x. Instagram story is undoubtedly the most engaging piece of the Instagram platform as most users prefer consuming visual content on Story rather than text content. Instagram Stories only last for 24 hours so that it is a way easier to engage with customers on a daily basis.
Most brands use Instagram choosing Stories as a fast way to deliver their content. They can attract followers to their upcoming livestream or their new post. Creating quality video content is a must for brands as it is effectively attracting customers and encouraging them to buy your products. Not only that, Stories has many features for you to get attention from Instagram users and to get insight from your audience, with Polls, Question and Quizz, for instance. More than that, Stories can be used for marketing and to gain more traffic for IGTV.
Source: Rare Beauty's Instagram Story
Tip: As mentioned above, Instagram Stories just last within 24 hours. But you can save them to Highlights that allow your followers to review your Stories.
Is Instagram the perfect choice for your business? We think the post gives you an obvious answer. Have you created an account for business yet? Keep in that make wise business and marketing strategies, take advantage of Instagram's ecosystem, and monitor the result. We are sure that these features will give you a big surprise.