POD Amazon – How To Start Selling Print On Demand On Amazon
Quick Summary:
. What is Amazon? . What are the differences between Amazon.com and Amazon Marketplace . How well Amazon is doing? . Why should you sell Print on Demand POD on Amazon? . How does Print on Demand Amazon work? . Why sell Print on Demand POD on Amazon with Gearment? Do you know that Amazon […]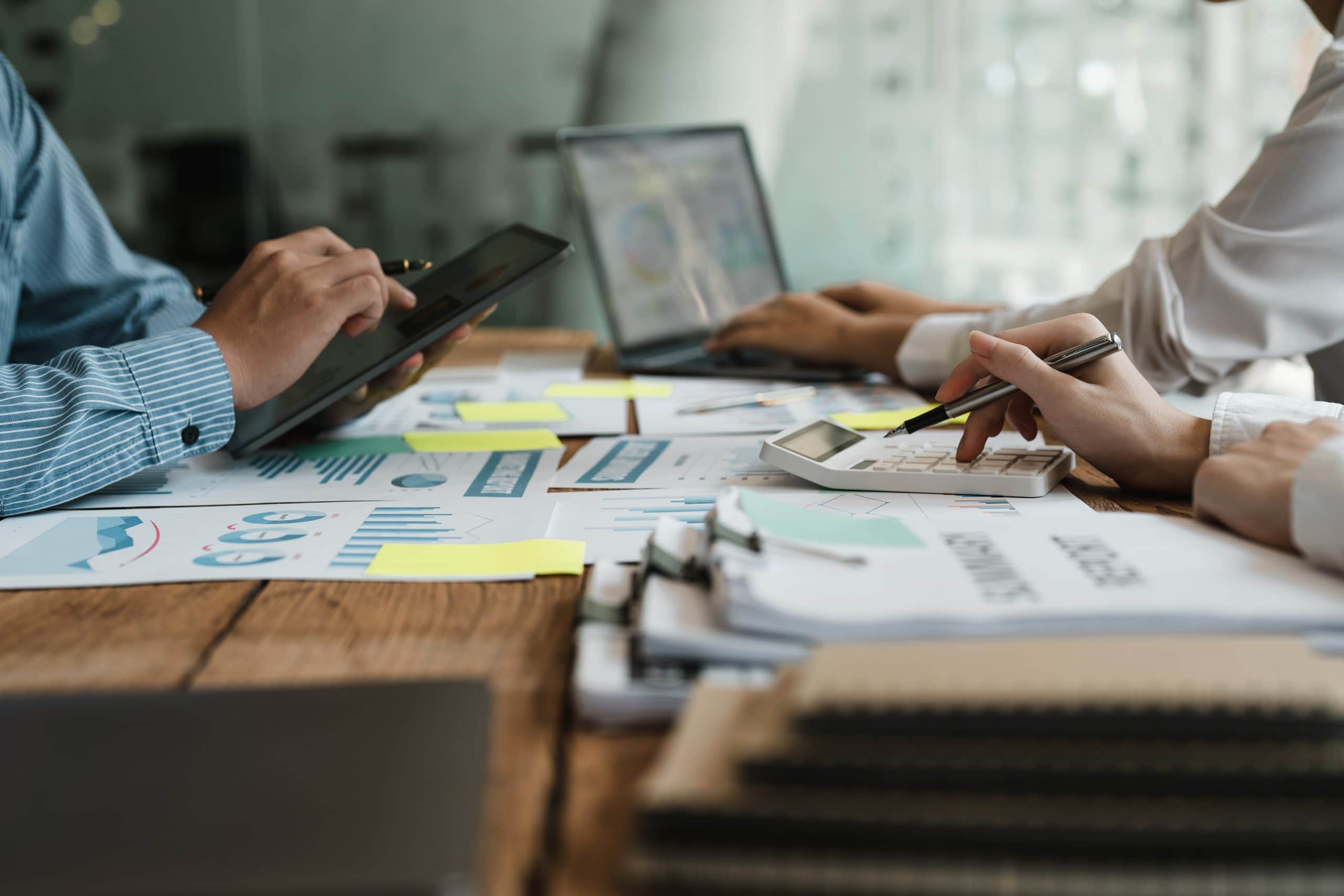 Do you know that Amazon gets about 200,000,000 unique visitors each month as of late 2020 in just only the United States? And, you – an online retailer can achieve that traffic too by starting your own online business on Amazon.
In the era of industry 4.0, online marketplaces, in some ways, are a godsend for e-commerce entrepreneurs. One of the easiest ways of building a strong foundation is to go with one of the tried-and-tested online marketplaces, such as Amazon, giving Print on demand Amazon sellers much more leverage than they would tend to with their own store.
If you are still considering whether you should become a seller on Amazon, don't worry. We are here to break down all of the reasons why eCommerce retailers should sell on Amazon marketplace and why the Gearment and Amazon integration is better for you.
Amazon Inc. is an American multinational technology company focusing on eCommerce, cloud computing, digital streaming, and artificial intelligence. Amazon is one of the top 5 biggest companies in the world information technology industry, along with Apple, Microsoft, Alphabet, and Facebook.
What are the differences between Amazon.com and Amazon Marketplace
Amazon.com is an eCommerce website. Anything sold directly through Amazon.com is owned by Amazon. Only the new products are sold on Amazon.com. Once a purchase is made via Amazon.com, Amazon gets 100% of the profit.
Amazon Marketplace is an eCommerce platform owned and operated by Amazon that enables third-party sellers to sell new or used products on Amazon.com. If the customers purchase an Amazon Marketplace product, Amazon only takes a portion of the sale, and the rest goes to the third-party seller.
Now, a quick look at development growth data shows an idea of how big the Amazon pie is:
Amazon's market share accounts for 50% of the entire e-commerce retail market's gross merchandise volume
89% of the US buyers respond that they prefer buying products from Amazon to other eCommerce platforms (Feedvisor 2019).
$113.1 billion is Amazon's total sales in the second quarter of 2021
Amazon has 6.2 million sellers worldwide (Marketplace Pulse 2021)
Amazon ships approximately 1.6 million packages a day (Marketus 2021).
1. Huge free traffic
Amazon has been dominant in the market share of the eCommerce industry with more than 300 million active customer accounts worldwide. This means that it attracts a massive number of active buyers and creates a world of eCommerce market on its platform.
What does this mean for you as a seller? Creating product listings on your Amazon selling account gets them in front of the eyes of millions of interested shoppers, and gets a huge amount of orders from this free massive traffic. The availability of customers brings such an opportunity for sellers who build their own brands.
Not only that, with over 150 million paid Prime members globally, you can also leverage Amazon's global scale by using Amazon's state-of-the-art international logistics capabilities. Such a characteristic of Amazon has totally fully satisfied the customers around the world where you are free to leverage as much as possible!
2. Leverage Amazon's reputation for your business:
89% of customers are more likely to buy products from Amazon than other eCommerce sites. Their trust is affirmed. So one of the biggest benefits of selling on Amazon is that Amazon is a trusted brand. Your items can gain much more credibility and reputation to customers more than ever. Most shoppers believe that all products on Amazon are those with Amazon's quality – a brand your customers have grown to trust. With this huge benefit, you can grant a privilege from this giant to boost your sales and gain trust from your customers in an easier way.
3. Dominant market in many countries:
Amazon has owned 18 websites in major markets such as North America, Europe, Australia, etc. This means that doing Print on demand Amazon is not only getting the chance to develop your business in the US but also around the globe where the Internet can be accessed! Anyone in any country can order all products you sell. This sounds like POD Amazon has the power to bring your dream come true!
The chance to access and connect with foreign customers is usually much rarer than the domestic ones. But by selling on POD Amazon, you can extend the connection with international customers and this enhances much more in countries where Amazon is a dominant market!
4. Multi-channel selling:
Amazon provides the best solution for multi-channel selling in which you can sell in many different channels and manage in a single place. Multichannel Amazon makes it easier for POD Amazon merchants to manage and sell their products across all sales channels. Shopify, Woocommerce, Bigcommerce, etc are sale channels that you can connect with Amazon on Amazon's Multi-channel Fulfillment belonging to the Fulfillment By Amazon FBA program.
Source: Sellbery
How does Print on Demand POD Amazon work?
Step 1: Register Amazon seller account
Before integrating an Amazon store with Gearment, you have to register an Amazon seller account. The Professional seller plan costs $39.99/month + selling fees.
Step 2: Apply for GTIN exemption
Amazon requires that the products sold on its marketplace have a GTIN, thus, you need to share the barcode number (GTIN/UPC/EAN/JAN/ISBN) for the products that you want to sell on Amazon. If your product does not have a barcode, apply for exemption.
Step 3: Create account with Print on Demand website
When it comes to choosing a Print on Demand website there are many options for you to choose. Just find a service that fits your needs. You can take Gearment is a U fulfillment company into consideration. Register a Gearment account here.
Step 4: Integration Amazon account with Gearment
Step 5: Create and upload products to Amazon store
Create and upload products from Gearment to Amazon store through excel file
Step 6: All done!
Gearment support syncing order from Amazon store to Gearment whenever receiving an order. Gearment will fulfill and deliver directly to customers' hands.
Why sell Print on Demand POD Amazon with Gearment?
Gearment's Amazon integration
Here are all of the most beneficial advantages of Gearment's Amazon integration you should know:
• Products: Gearment provides a variety of high-quality products including T-shirt, Hoodie, Sweatshirt, Tank Top, V-Neck T-Shirt, Mug, Poster, Pet Bowl,…with an effective base cost, and high profit margin.
• Amazon product feed: Support directly uploading products from Gearment to Amazon through Excel files. And, automatically searching terms for customers by using Keyword Tool to analyze products' names and keywords.
• Mockup optimization: Gearment allows customers to use a mockup of their choice, which increase sale rate on Amazon
• Fulfillment integration: Automatically sync orders through the Gearment Auto Sync System or CSV Import Order
• Sync order: Support syncing products from multiple stores.
• Processing order: The system will match products before approving orders, then there will be two different choices of payment including Auto Payment and Manual Payment. Once orders are approved there is still a chance for customers to adjust the orders as needed within the time frame.
• Tracking orders: Processing time is expected from 2 to 4 business days and tracking will be available within 24hrs to 48hrs after payment.
• Customer service: Chatbox and Facebook Support are available 24/7 to answer your call for help.
That's all important information and reasons explaining why you need to start selling Print on demand Amazon and how Gearment's Amazon integration makes your life easier. It's your time to get going and do this out!