Everything You Need To Know About Print On Demand Service
Quick Summary:
Print on demand service is playing an evolving role in the world of eCommerce retail. The business model has brought many opportunities for internet entrepreneurs, while designers can also monetize their creativity through print on demand services. It is one of the most idealistic fulfillment models out there to outweigh the others thanks to its […]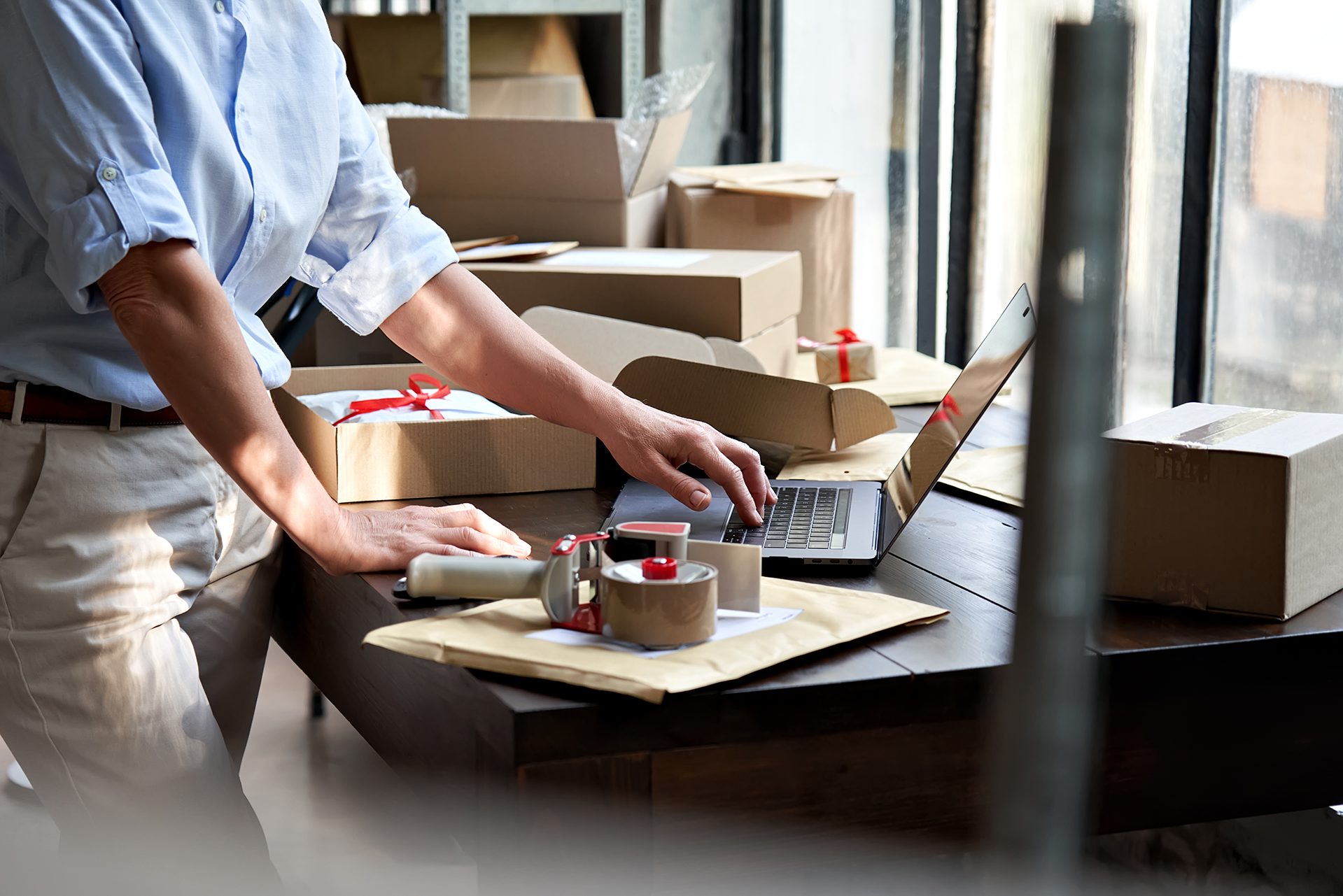 Print on demand service is playing an evolving role in the world of eCommerce retail. The business model has brought many opportunities for internet entrepreneurs, while designers can also monetize their creativity through print on demand services.
It is one of the most idealistic fulfillment models out there to outweigh the others thanks to its convenience. If you are looking for a low risk, simple way to start a hugely profitable business without holding inventory in bulk and also saving time to deal with logistics. Look no further, as the print on demand business model is definitely one of the best ways to start making money online.
What is Print on Demand service?
Print on demand is a process where you work with a supplier to customize white label products, many of the popular products are t-shirts, mugs, doormats or tumblers. It is very enticing as you can sell products on a preorder basis under your own brand. Sellers don't need to worry about the next phase as everything after the sale is taken care of by your supplier including printing and fulfillment.
One of the best things about print on demand services is that you don't need to worry about stocking, holding products in bulk and directly fulfill order. With increasing demand, print on demand services are starting to bloom in the Vietnamese market as well.
How to start a print on demand business?
A print on demand business doesn't require you to have a huge amount of capital or require you to hold inventory and ship orders. All you need to do is make a design, put it into products, and start selling it. The question is how can you get started? What do you need to build your store, get the first sales and increase your income overtime? These six simple steps can help you to clarify your confusion right away.
1. Determine what to sell and choose your niche
For newbies, t-shirts are extremely popular to begin with as it creates incredible profit. Besides, you can start with mugs, posters or phone cases, etc. A worthy note for newbies is that you should go through the marketplace and eCCommerce platform's terms and conditions.
Then choosing a niche is also essential for your business as a niche is a sub-market or category your products appeal to. It can be around anything such as a specific cartoon character, an animal or something fun and trendy. When you define a niche, there would be a group of people who are interested and more consumers could be passionate about and feel related to. As a result, you have a customer base that is likely to buy your products. Understanding consumer behavior and interests can help you to tailor your designs to their needs.
By signing up to one of these essential tools, it can really help you to define your niche: Google trends, Google Keyword research tool or Red bubble tag tool. These tools can tell you which type of product is doing well, which product is on the trend in regards to your niche. Furthermore, merchants need to keep up with social media platforms such as Instagram, Tiktok and Pinterest as they are the weapon of choices to promote your design.
When you have a specific niche means you utilize the particular word that could reach the audience much easier and your store will have better chances to work on its visibility with search engines.
Take your time going around all the giant eCommerce sites like Etsy, Amazon, Shopify, etc. and find out which item is a best seller!
2. Make a design
Before setting up an online store, you'll need to create or buy art to sell your products. When it comes to POD, designs are everything. It can really make or break your business.
The first and common way is to spy on super popular winning designs on ecommerce sites such as Shopify, Amazon, Etsy etc. It is a great place to find what's working and get inspired along the way. With the niches and products that you have chosen, you can easily upload your artwork on Gearment products and the mockup will be shown.
Let's say your niche is those who work from home, and you want to sell designs for t-shirts. You can just go on Etsy or Amazon and type "work from home t-shirt" in the search bar.
3. Build your online store
When it comes to print on demand, you can either sell on a marketplace like Etsy or create your own store with an ecommerce platform like Shopify. If you already have the idea and niche, the next step to run a POD business is to set up your stores. It is simple as you only need to integrate your existing store to the POD fulfillment platform such as Gearment app.
Print on demand services such as Gearment have integrated with giant eCommerce platforms like Amazon, Etsy, Shopify, etc. If you already have an existing store, you can easily synchronize with your fulfillment company and new orders are taken care of from A to Z.
4. Choose the best print on demand company
At this stage, if you create your own store, you will need to partner up with a print on demand company. Because all the next procedures will be carried out by them including: handle printing, fulfillment and delivery for you. There is almost nothing that you need to do during this stage, that is why it is important to choose the right print on demand company.
To choose the right print on demand companies, you should consider some of the following factors:
Product range: Do they have a variety of choices for products or just a few? Because it will affect your business when your business expands.
Printing service: Some of the POD companies print text only for front and back t-shirts, while some others provide all-over printing. You might consider what printing equipment they use.
Reviews: Before choosing your POD firm, check up on social media, websites and forums whether other merchants are talking good or bad about their services
Returns policy: While using their service, it is vital to check on how they handle returning issues.
Pricing model: POD services charge a monthly fee and probably a percentage of your final sales price, which will influence your profit. Choosing the POD that provides high quality products while charging a flat amount on an order's cost will help you to estimate your profit clearly.
Fast shipping: Nowadays, consumers want convenience and speed. They are likely to pay more so as to have their order immediately rather than waiting for 7-10 days. POD that offers 1-2 days shipping can help your business to avoid customer's complaints.
For all of the criteria above, Gearment meets almost all of them. You just need to do a bit more research on how to promote your business with social media and let Gearment do the rest of the work!
5. Start promoting products:
Simply having a POD store isn't enough. You'll need to put a lot more effort into marketing to actually earn money from selling it. As usual, new merchants use Facebook, Instagram and other social media means to run paid advertisements. It is advised that new merchants should start a blog, create a Youtube channel to attract and build followers. Once you establish a group of superfans, they will buy whatever products you are selling. Starting a forum or a community with meaningful messages like empowering women or donating a percentage to charity is also a good way to keep your audience.
What are the best-selling products for print on demand business?
1. T-shirts:
T-shirts are commonly known as a go-to piece of clothing for every age and demography. It could be for unisex, women and men, even babies, t-shirts are the best product to show your creativity and it never goes out of style!
2. Mugs and tumblers:
Mugs and tumblers are absolutely on the trend for consumers to order print on demand products. They love to print their favorite quotes, wishes and even self-portraits and buy them as gifts and souvenirs. It is also easy to get creative with these kinds of drinkwares as well!
3. Pillows and pillow covers:
Pillow is another item that must be added to the list. You can get creative with numerous pillow designs whether it is a gift message, cartoon kid's characters or lovely quotes, this print on demand product is very dynamic.
4. Posters:
Posters are very eye-catching and idealistic for every living space such as cafes, living room, kitchen or even in bedrooms. Print on demand posters would look great anywhere with just a motivational quote, simple aesthetic prints and characters. There is so much creativity when it comes to poster prints!
Print on demand networks help merchants to make more money in a more simple and easy way. In recent years of the global pandemic, traditional retail continues to drop, given the continuous social distancing. The ease of online shopping, including special features like fast delivery, has spurred its acceptance and driven an outstanding year-over-year growth of 44.5%.
Furthermore, personalization products are increasingly in demand as consumers wish to stay in and shop for the safety of their homes, that is why print on demand will be no less likely to cut short in the future years. Personalization trends in the POD industry will continue to grow, and fast shipping is achievable thanks to a more adaptable supply chain. That continues to drive online shopping demand.