4 MUST-KNOW E-COMMERCE TRENDS
Quick Summary:
2020 has been a crazy year, the global economy has experienced a GDP loss of 4.5%. But COVID-19 comprehensively changed and made a significant turning point in the global e-commerce industry. With the closure of many brick-and-mortar stores, B2C and B2B customers are changing their shopping habits and gradually relying on the digital platform channels […]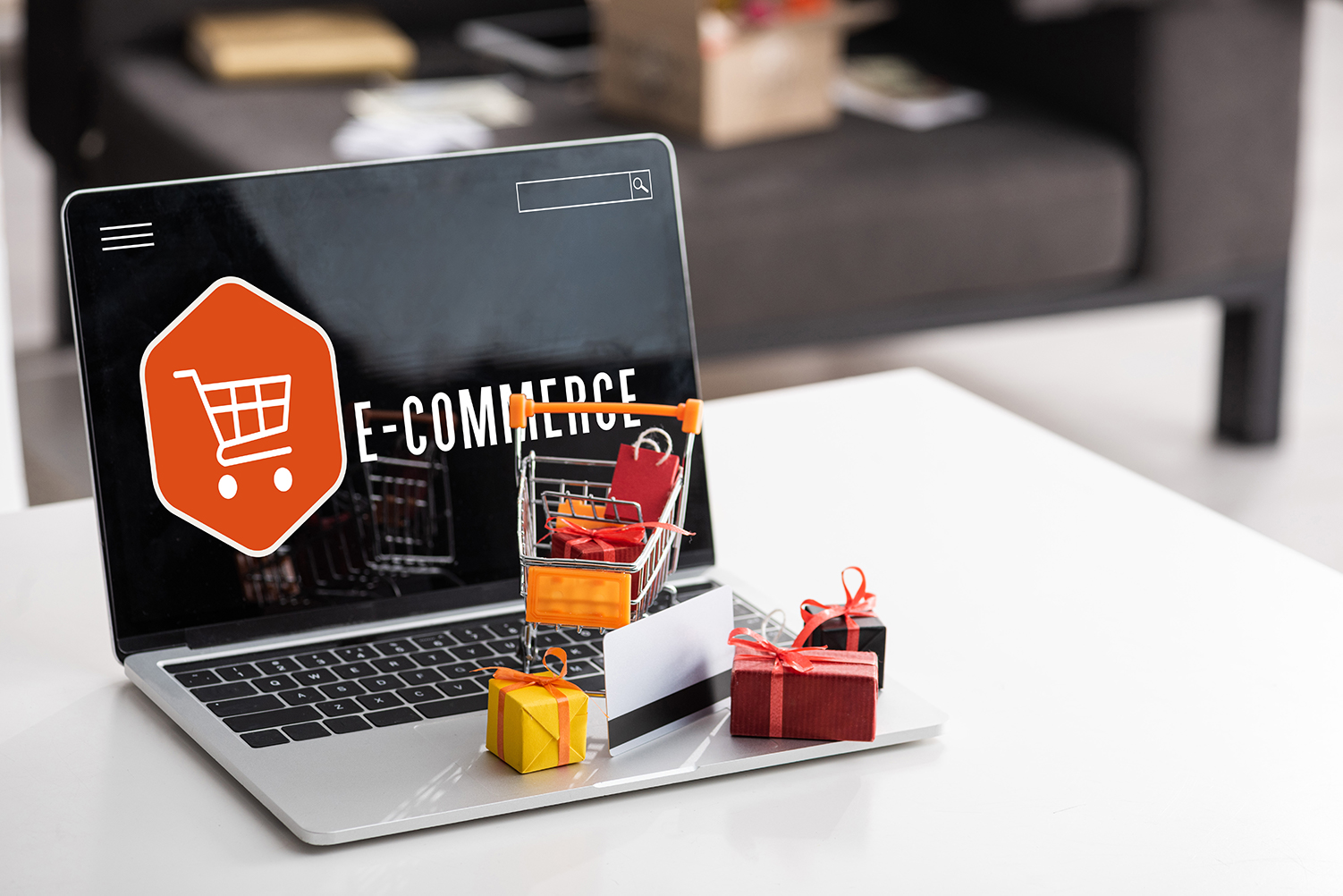 2020 has been a crazy year, the global economy has experienced a GDP loss of 4.5%. But COVID-19 comprehensively changed and made a significant turning point in the global e-commerce industry. With the closure of many brick-and-mortar stores, B2C and B2B customers are changing their shopping habits and gradually relying on the digital platform channels to make purchases.
It's estimated that there will be 2.14 billion global digital customers in 2021. The number indicates that the global e-commerce industry is looking more competitive and potential than ever. To be on top of the game, you must stay on the top 4 e-commerce trends mentioned below. Enjoy reading!
Hold on, before dipping into 4 e-commerce trends in 2021, let's take a look at the panorama of the global e-commerce industry.
The panorama of the global E-commerce industry in the early 2021 and the vision to 2024
The already steadily thriving global e-commerce industry has gained huge benefits in early 2021. Based on the latest Adobe Index, global e-commerce sales reached $876 billion in the first quarter of 2021, increasing more than 39% growth over the last year. It is estimated to reach $4.2 trillion in 2021 and $6.388 trillion in 2024.
In 2021, China is forecasted to keep leading the global e-commerce market, with total online sales just under the $2.8 trillion mark. The U.S. e-commerce market is expected to reach $843 billion, less than a third of China's. The breakout of covid-19 has severely impacted the two most powerful countries, the U.S. and China, in many ways, but the U.S. and China e-commerce industry has had unprecedented and sustainable growth. The development has once again proved that the e-commerce industry is worth jumping in.
4 e-commerce trends you must know in 2021
Social e-commerce
Have you ever surfed social media and then ended up with a purchase? If yes, it's called social commerce. Social commerce has become the popular keyword mentioned in the past few years when giants like Instagram and Facebook have dived into this trend and launched social commerce features. It is a combination of social media and e-commerce, allowing businesses to use social media platforms such as Facebook and Instagram as an online store to promote and sell products or services directly
The global social commerce market size is expected to reach $1948.5 billion by 2026. The potential and development of social commerce give e-commerce retailers more motivation to take advantage of this trend to promote brand awareness and scale up businesses. If you are still hesitating to choose appropriate social platforms, look at how potential 2 top ones are. We are sure that you will choose the right one for your own store or maybe both.
In 2020, Facebook launched Facebook Shops, a service that will allow businesses to display and sell products on the world's largest social network platforms during the pandemic of covid-19. Based on the survey done by Bỉzate Insights, Facebook got the highest number of users that had made a purchase on the platform, at the percentage of 18.3.
In 2019, Instagram announced Instagram Shops that enable businesses to sell products, build their brand story and drive product discovery. It is reported that 46% of Instagram users make purchases after seeing a product or service on Instagram. In 2021, social commerce levels up with the new Instagram 'drops' feature, which allows shoppers to buy newly released products within the app without being redirected to a third-party checkout platform.
2. Customization:
The trend of customization is not new in the marketing world. The rise of individualism in the last decade has shaped customers' views, leading to an increased need for customized products to be fitter to customers. To adapt to this change, customization appears to offer more features that can be customized to show their standing out personal self. There are two scales that businesses can apply: mass customization and product customization. Mass customization produces customized products in mass production that best meet individual customer's needs, while product customization is producing customized products that meet one's needs.
In 1996, Dell started to use mass customization techniques by allowing customers to assemble and purchase computers. With its revenue from online stores reaching 50 million USD per day in 2001, it is said that Dell became the world's leading direct computer supplier by taking advantage of the power of customization of products and services through the Internet. The success of Dell's online mass customization has changed businesses' views towards the trend. Until now, thanks to a tremendous growth in e-commerce, online mass customization can be fueled more than ever by improving products to be more individualistic to customers.
Personalized customization:
Brands with product customization experience a 30% increase in conversion, a 45% increase in the average order value, a 20% decrease in returns, showing an undeniable role of customization to businesses. To indicate customers' individualism, more and more brands start to include customized features in their listing products. Nike By You was released offering customers to customize their own shoes. Tesla allows customers to design their own cars. These campaigns have supported customers' desire of showing their individualistic selves to the world and optimized customer experiences by inviting them to get involved in their own product's production process. As an e-commerce retailer, you can take a step towards the trend to gain more benefits for your businesses as it may enhance customer satisfaction and identification of showing individualistic selves for customers.
3. Visual Commerce:
Do you know that 90% of information transmitted to the brain is images, and images are processed in the brain 60,000 times faster than text? Plus, readers seem to be lazier to read than before and are "overwhelmed" by lengthy and wordy advertisements on social networks. But, they are attracted by eye-catching advertising images and videos, which satisfy customers' vision and convey the main idea. There's been a significant change in how brands create content. They no longer employ only static product photo or text-only content but use visual content to approach and attract online customers. This is visual commerce, which is basically the concept of employing visual content like engaging videos, 3D product visuals, GIFs, consumer-generated media, or even augmented reality to make customers fall in love with the brand and promote brand awareness.
Take Chanel as an example of using a mix of video and static imagery to promote the Factory No.5 Collection.
 

 

View this post on Instagram

 
In 2020, Starbucks promoted its popular seasonal beverage menu by using GIF to highlight the signature of each beverage.
 

 

View this post on Instagram

 
Although visual content or visual commerce has been a popular buzzword for quite some time now, this trend is still rising and innovating to meet the customers' tastes. Visual commerce will not be unstoppably hot. It is never too late for the brands to apply and maximize the potential of this trend. Especially amid the pandemic of covid-19, customers are unable to visit brick-and-mortar stores, touch and observe the products physically. What all they can do is based on the information and photos about the products to make their buying decisions. Thus, an e-commerce retailer must use visual commerce to serve consumers' anxieties and engage online customers. If you're looking for an effective strategy to attract more customers and boost sales for your online store, let's tap into this visual commerce trend.
4. Voice commerce
The considerable development of technology has made human life more convenient and time-saving. People can use voice assistants to do things by using their voice. Voice assistants and voice technology are not recent innovations, but the application of voice commerce is still relatively new. Voice commerce enables users to search and purchase things just by their voice and compatible smart devices, such as your phone, tablet, or smart speaker. In case you're not aware, Google's Assistant, Microsoft's Cortana, Apple's Siri, and Amazon's Alexa.
Voice commerce is considered the future of the e-commerce industry that many e-commerce retailers seem to overlook. It is reported that more than 8 billion voice assistants are expected to be in use worldwide by 2023 and over 51% of voice assistant users are using them for online shopping. The rapid increase shows that people are becoming more and more familiar with voice technology. Online retailers must leverage the potential of this voice commerce trend to scale up their business.
Watching the video to know how voice commerce works, you can assume that a customer has the Amazon Echo smart speaker, which uses Amazon's Alexa voice assistant. If you optimize your brand's e-commerce voice search effectively, your products will be on the suggestion.
That's all 4 e-commerce trends you have to know in 2021 to not leave behind the game. Now, it's time to choose the appropriate products from Gearment's category list and leverage the trends for your e-commerce stores.
To read more about e-commerce: https://blog.gearment.com/en/
24/7 support:
DM Fanpage: Gearment Fulfillment
Email: [email protected]
Gearment website: https://gearment.com