Add personalization options in
your store with Customily
Find Gearment's product catalog in Customily and design and sell personalized products in minutes!

Free clipart and designs
Easy to use
Automate fulfillment
START NOW
Sell personalized print-on-demand products with Gearment and Customily

Step 1 – Sign in/Sign up
Sign in or sign up for a free Gearment account if you don't have one.
Connect
Step 2 – Connect store
Connect Gearment's account to your existing Shopify store or create a new one. With our seamless solution, it only takes a few minutes to finish connecting.

Step 3 – Install Customily
Install Customily in your Shopify store. You will have a 9-day free trial to test how everything works.
Step 4 – Design and publish your products
Log in to your Customily App and click on START to create a new product. Choose the product that you want to sell, add personalization options to it, edit and publish! Your product will automatically be published in your Shopify store.

Step 5 – We take care of the rest
Once the product is published you can start selling! All the personalized options will be automatically generated. Once a customer places an order, the production file will also be automatically generated. Gearment will immediately proceed to print, pack and ship to your customers. You can check and monitor all orders in your Gearment's account.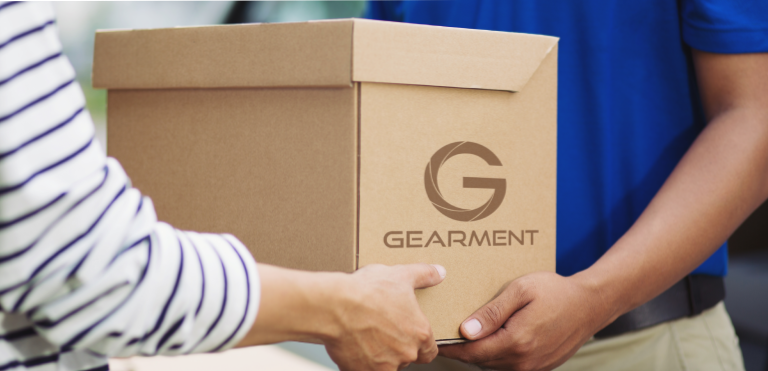 Benefits of using Customily
Fast and easy to use

With Customily 2.0 you can design and publish complex personalization faster, easier, and better than ever.
Free clipart and designs

Awesome clipart collections and complete designs for you to use on your Gearment's products and sell for FREE!
Outstanding support

A-level support, both in English and Vietnamese language, that will help you with anything you need.
Why choose Gearment for your online business
Are you looking for a print-on-demand partner? Search no more because Gearment has provided you everything you need from starting an account, designing the product, listing to production, and shipping. Now you can focus your time on understanding your customers and use your creativity to create designs that your customers like.
100% free to use
You don't pay us anything to start. All you need is your spare time and little creativity.
High profit margin
Effective optimization of cost and quality that makes you highly profitable.
Superior print quality
Satisfy your customers with our cutting-edge printing technology, eco-friendly ink, and quality material.
Robust production time
Our average production time is 1-3 days, and we keep making it faster.
Global Shipping
We work with top logistic leaders to provide you with flexible shipping plans.
24/7 Support
Count on us for any question from how to start and design to customs and tax.